TAMPICO MEMORIAL DAY CEMETERY WALK
Click on photo to enlarge and read details/description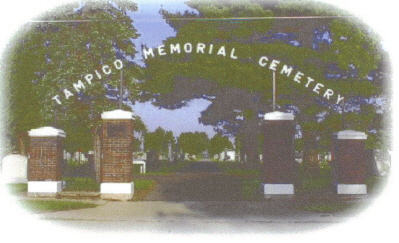 Related links: Gravesites (click here)
Click on individual photo to enlarge and photo details
2003 CEMETERY WALK
Row 1: Rosene, Glassburn/Pierce, Carlson 3 & 4, American Legion
Row 2: Photos 1,2,3 - Alfred Graham, Fred Seymour, Emma Seymour
Row 3: Nokes, Gillette, McKenzie, Hall, Tampico Memorial Cemetery
Row 4: Cemetery, Gillette, Mike Taetes, Dr. H. Terry, G. Wright portraying Dr. Terry,
Row 5: G. Wright/Dr. Terry, G. Wright/Dr. Terry, Color Guard, Geri & Bob Cassens portraying Fred & Emma Seymour, Cassens/Seymour
Row 6: M.Gholson/Dr. Terry, Gholson/Dr. Terry (also includes A. McElhiney and B. Driessen); Pictures 3, 4, 5 start Cemetery Walk 2005
2005 CEMETERY WALK
ROW 6: (cont'd) Pictures 3, 4, & 5 = Tampico American Legion
ROW 7:
ROW 8:
ROW 9:
TAMPICO MEMORIAL DAY CEMETERY WALK 2006
TAMPICO AREA HISTORICAL SOCIETY - MUSEUM - FAMILY HISTORY LIBRARY/RESEARCH CENTER 119 Main St., P. O. Box 154, Tampico, IL 61283 www.tampicohistoricalsociety.com tampicoareahistory@gmail.com We are an all-volunteer organization so your donations are always appreciated! Sign up to receive our e-newsletter. Thank you! Visit us on FACEBOOK.