Yorktown/Fairfield Cemetery Page 1 of 4
Surnames: A through (Ida) Dixon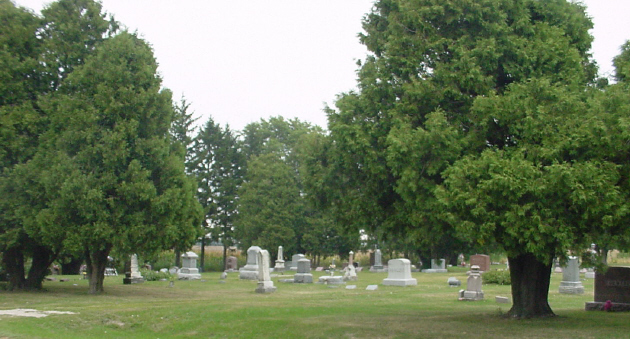 From the archives: First Meeting of Fairfield Cemetery Association - Aug. 18, 1927 to reorganize. Meeting called to order by Theodore J. Berge. Claude Brown was elected as Chairman and Theodore J. Berge was elected Secretary. Trustees: H. Shere, Henry Sandrock and Theodore Berge. Association to be known as The Yorktown Cemetery Association.
You will need Adobe Reader (free) to access these files
Cemetery layout can be found in MAPS/ATLASES section of site. You can either print it out or open two "windows" simultaneously
Please report any errors to Denise McLoughlin (email on front page of site)
These are large files and it may take one or two minutes to upload (worth the wait). ~ Enjoy
Surnames included in this file: Anderson, Bacon, Baker, Barrenthine, Bastian, Berge, Belowski, Black, Blackert, Blair, Booth, Bowels, Brandau, Brooks, Brown, Brinkman, Bruder, Buchwald, Bullock, Bump, Bunker, Cain, Carrol, Cartwright, Cassens, Catlett, Conery, Cooly, Cooper, Covell, Cramphin, Darnell, Detloff, Dixon,
Not on list:
Will Brook d. March 25, 1922
Dale Bunker Greenwood - July 22, 1920-March 18, 2007
PHOTO ALBUM (does not include all headstones - will migrate to album done by Les Niemi)
Additions:
Corrections:
James E Bunker, date of death should read December 16, 1931, NOT September 16, 1931
Click filename below to access file
Cont'd on page 2 - Surnames: Dow through Markle click here
Related Links:
Click Here for handwritten burial ledger, appx years 1931-1945 & one entry for 1984 cremation (This is a large file in pdf. - it may take a minute to upload)
Click here for Cemetery Layout
TAMPICO AREA HISTORICAL SOCIETY - MUSEUM - FAMILY HISTORY LIBRARY/RESEARCH CENTER 119 Main St., P. O. Box 154, Tampico, IL 61283 www.tampicohistoricalsociety.com tampicoareahistory@gmail.com We are an all-volunteer organization so your donations are always appreciated! Sign up to receive our e-newsletter. Thank you! Visit us on FACEBOOK.