ddm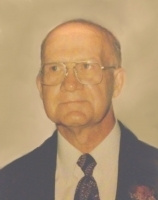 ALLEN E. DEELSNYDER, 87, of Fulton, IL, died Monday, December 21, 2015, at Mercy Medical Center North in Clinton, IA.
Allen was born September 28, 1928, in Fulton, IL, to William and Josie (Pessman) Deelsnyder. He was educated in the Fulton grade schools and was a graduate of Fulton High School. He married Della Mae Ottens on October 20, 1949, in Morrison, IL. Allen was first employed as a timekeeper for Curtis Co, Company in Clinton, IA. He later worked as a welder for Liquid Carbonic and was a partner in Haan's Greenhouse in Fulton. Most recently he worked as foreman of printing operations for Allen Printing Company in Clinton, retiring after 38 years. Following his retirement he worked at the Fulton Journal. He was a member of the former Trinity Reformed Church in Fulton and participated in the church's Men's League. He also served as a deacon and church treasurer. He had perfect attendance in Sunday school for more than 30 years. Allen enjoyed refurbishing and selling bicycles.
Survivors include his wife, Delia Mae, three daughters, Sandra Keller of Fulton, IL, Lynne Hamilton of Coal Valley, IL and Joyce (Erie) Vroman of Seneca, IL, seven grandchildren, Chad (Jennifer) Keller, Kimberly Keller, Benjamin Hamilton, Kara Hamilton, Heather Vroman, Taylor Vroman and Amber Vroman; two great-grandchildren, Cassie and Mia Keller.
He was preceded in death by one son, Gary Deelsnyder, one son-in-law, Gary Keller; two sisters, Verna Grage and one in infancy; three brothers, Willard, Donald and Robert Deelsnyder.
FUNERAL SERVICE 11:00 a.m. Tuesday, December 29, 2015, at the Fulton Chapel of the Bosma-Renkes Funeral Home in Fulton, IL.
OFFICIATING - Mr. Ken Renkes, Director of Congregational Care: Ebenezer Reformed Church, Morrison, IL.
INTERMENT: Fulton Township Cemetery, Fulton.
Memorials to the American Cancer Association have been established.