Submitted by Joan Johnson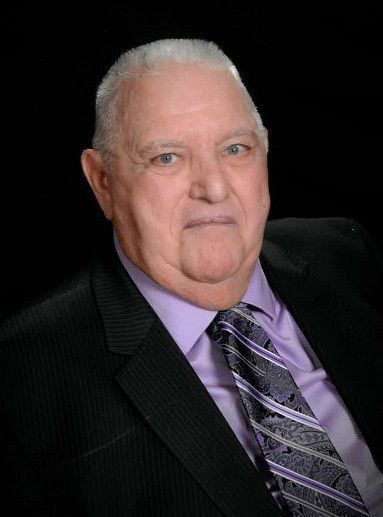 Ronald Leroy Kelly, 73, a resident of Tampico, and winter resident of Auburndale, Fla., passed away Sunday, Feb. 4, 2018, at Lakeland Regional Medical Center in Lakeland, Fla.
Mr. Kelly was born Aug. 4, 1944, in Princeton, Ill., to Leroy and Margaret Warner Kelly. He married Kathryn Brandau, his high school sweetheart, on June 13, 1965, in Yorktown, Ill. He and his wife were snowbirds in Auburndale for five years and before in Fort Myers, Fla., for five years.
Ron was a retired farmer in the agricultural industry. In his early years he worked at Northwestern Steel & Wire, Bureau County Highway and had his own dump truck business. Ron also started two businesses called "Fly High Divider" and "Quick Winch Products" plus being involved in Conklin Chemical Company. He was a member of the First Lutheran Church in Prophetstown. In Florida, he attended the Abiding Savior Lutheran Church in Winter Haven and Lena Vista United Methodist Church in Auburndale. Ron enjoyed traveling with his wife to Europe where they spent six weeks visiting nine countries and also many trips in the U.S. He also loved to take family trips with his children while they were growing up, dancing, plays, playing card games, fishing, the beach, milkshakes and ice cream. When his grandchildren turned 9-10 he and his wife would take them on a special trip just for them. He loved to spend time with his family and friends. He was preceded in death by his parents.
Ron is survived by his loving and devoted family, wife of 52 years, Kathy Kelly, Florida and Illinois; two sons, Steven Kelly, Tampico, Mark (Joan) Kelly, Beavercreek, Ohio; daughter, Karla Smith, Leroy, Ill.; brother, Donald (Jolene) Kelly, Tampico; seven grandchildren, Patrick, Emily, Margaret, Kelly, Katelyn, Ronald John "RJ" and Tyler; two nephews, Michael (Jennifer) Kelly, Tampico, Matthew (Cory) Kelly, Prophetstown.
In lieu of flowers, the family requests donations in Mr. Kelly's name to Tampico Ambulance, Yorktown Fire and First Responders or First Lutheran Church, Prophetstown.
Funeral service will be 11 a.m. Saturday, Feb. 17, at the First Lutheran Church, 300 W. 3rd St., Prophetstown, with Pastor Susan Davenport officiating. Visitation will begin at 10 a.m. at the church. Luncheon will follow the services at the church. Local arrangements were completed by the Garland Funeral Home in Tampico.
Online condolences may be sent to garlandfuneralhome.com.
Obituaries Newsletter